Once again, Mother's Day will be upon us and here's a list of fabulous books your mother would love to unwrap while you treat her to brunch. While staying home during the pandemic, I've read fifty-one books since December, 2020 and the ones listed below were among my favorites. I'm certain that there are several on this list that your mother will enjoy. I'm also fairly sure that you'll find a few that fit your particular hunger for a good book. Here they are in alphabetical order by title.

For your mother or for anyone who's survived the last year and wants to make sense of it while devouring a great story:
Becoming Duchess Goldblatt
by Anonymous is spectacular and unique. Based on a Twitter account written by an anonymous writer, it reveals how the woman builds her life out of profound disappointment. While it's the memoir of a fictional woman, it's primarily a pondering on the meaning of life. It shows how starting over can be beautiful even when painful and heartbreaking. It's sardonic, sweet, profound, and charming without being trite. Vulnerability personified. "When someone you love dies, you lose them in pieces over time, but you also get them back in pieces: little fragments of memory come rushing back through what they cared about, what brought them joy. If you're lucky, you get little pieces back for the rest of your life." It just came out in paperback so you can wrap it as a gift for the beach. GPR/S/SF (2020)
For the reader who wants a happy book with heft and humor:
Early Morning Riser
by Katherine Heiny
has all the quirkiness, heart, and insight of an Anne Tyler novel. Toss in humor, music, kindness, and small-town sensibility and it's a winner. Jane is 26 and has moved to Boyne City, Michigan to teach second grade. She and Duncan, a furniture restorer and locksmith, fall in love within seconds of meeting. She soon learns that he's been with almost every woman within fifty miles, but it doesn't matter. His helper Jimmy, his ex-wife and her bizarre husband, and their friends become family and we readers get to enjoy the hilarity, tenderness, and contentment. D/GPR/S, BC
Her 2017 debut novel
Standard Deviation
is also a winner.
While this is officially a Young Adult novel, it's for everyone looking for a great story and an outstanding glimpse of native culture:
Firekeeper's Daughter
by Angeline Boulley
is a captivating mystery that embeds the reader into the Ojibwe world of Sault Ste. Marie, Michigan and Ontario and Sugar Island. Daunis's deceased father was an Ojibwe hockey player and her mother is from a wealthy, influential white family. She's just finished high school and instead of following her dream of studying premed at the University of Michigan, she's staying home after the death of her uncle and her grandmother's stroke to be with her mother. She can't avoid the meth crisis that's hit her community and taken the lives of people she loves. The mystery is phenomenal, but it's the view of native culture and the issues facing her tribe that make this special. DC/SN Ages 14 and up
For the mom or aunt who can't get enough of historical fiction especially when it's set in the Channel Islands in World War II:
The Girl from the Channel Islands
by Jenny LeCoat is based on a true story set in British Jersey under the German occupation from 1940 to 1945. For Hedy, who's Jewish, the occupation means she may be deported, but she becomes a translator for the Germans and secretly works against them. When she falls in love with a German officer, her survival is even trickier. This fine tale of love and sacrifice is an engaging and meaningful read. GPR/SBP/SN, BC
For the mother who loves fine literature and history:
Hamnet
by Maggie O'Farrell
is a devastatingly beautiful novel of grief, love, marriage, and resilience. Based on the life of Shakespeare, his wife Agnes, and their children including their son Hamnet, the novel makes the reader slow down to fully grasp Agnes's singular life and her love for her children. We know that losing a child is unbearable; Hamnet makes us feel the loss completely. When you read Hamnet, you are in England in the 1580s as the plague envelopes the land. Yes, you do want to read a novel set in a distant plague this year. G/SN/SBP, BC (2020)
For the mother who wants a "feel-good" novel that's simply brilliant:
The Midnight Library
by Matt Haig is a sweet, but not cloying, novel about learning how to live your own authentic life without regrets. The book is based on the fantasy that "between life and death there is a library." Because of this, Nora can make right everything she regrets about her sad life. "Every book provides a chance to try another life you could have lived." Mrs. Elm, the kind librarian, guides Nora on her journey, but only Nora can find her path. Read it to celebrate living the life you're meant to live. It's perfect for the pandemic. GPR/D/SBP, BC (2020)
For the mom who likes a touch of romance and mystery:
The Newcomer
by Mary Kay Andrews is a rom-com with a touch of mystery. It's a plot-driven romp packed with colorful characters set in an aging Florida, gulf coast motel where snowbirds return every winter. When 33-year-old Letty arrives with her four-year-old niece Maya in tow, the motel owner's cop son wonders why. Are Letty and Maya safe from the person who killed Maya's mom and will he find them there? It's just the predictable book a beach requires. D/GS 5.4.21
For the mother or reader who likes to slowly devour a novel that offers multiple layers of history, culture, and nuance:
The Removed
by Brandon Hobson
is a spectacular look at the way the removal of the Cherokee from their homeland in 1838 is reflected in interactions today. The Echota family is planning their annual gathering commemorating the death of their son Ray-Ray by a cop who heard gunshots and fired at the "Indian kid." The use of Cherokee myths and history and the integration of birds to illuminate and foreshadow the action is magnificent. The characters are memorable and the "Darkening Land" is eerie, wryly portrayed, and omniscient. Read this slowly and carefully to unveil all its layers and to grasp the hope-filled ending. Watch one of the many great interviews with the author to gain even more insight into this incredible book. G/SF/SN, BC
For the mother who adores the Maisie Dobbs series or who enjoys a fine memoir: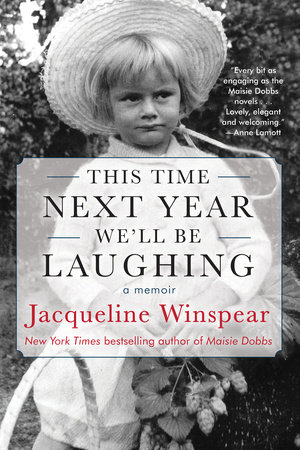 This Time Next Year We'll Be Laughing
by Jacqueline Winspear
is the memoir of the author of the Maisie Dobbs series that showcases her childhood of rural poverty, love, and hard work. It explains why Maisie feels so real and endearing. Read it to feel Winspear's resilience and to share her life. If you're considering writing your life story, it would be one fine guide. GPR/SBP/SF (2020)
For the mother or any reader who likes a perfectly written mystery with humor and characters of a certain age who aren't treated like bumbling stereotypes: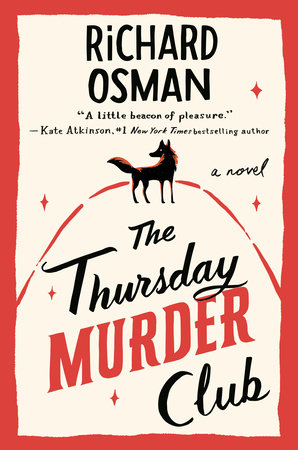 The Thursday Murder Club
by Richard Osman is a dry British mystery filled with humor and friendship. Four clever friends living in an affluent retirement village meet weekly to examine unsolved crimes and suddenly they find themselves involved in a local murder. These wry, engaging pals will make you want to move to Coopers Chase. Elizabeth and Joyce are particularly delightful and complex. All the characters including the police and the criminals are smart, funny, clever, and charming. Osman, a well-known British TV personality, nails this cozy debut. D/S/SBP, BC (2020)
In addition to these, three novels I reviewed earlier this year would make great gifts: Klara and the Sun, Mother May I, and The Paris Library. Click on each title for the full review.