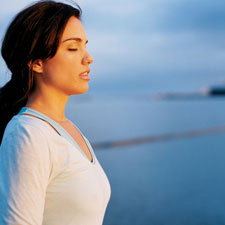 When I think of the word inspire, I'm inclined toward the word's root meaning of breathing in or inhaling. For me reading is akin to survival as I continuously inhale ideas, word pictures, and stories. That means that my choices for the best inspiring books are the ones that fill me to the brim with thoughts that arouse me to do something or that make me different than I was before the words entered me. It seems I'm not the only one with that feeling. Kirkus Reviews in a recent article
noted:
Too many books sold on the inspirational shelves at bookstores are anything but—the advice they offer is too easily considered and sometimes pitying. In selecting the books for this . . . list, we looked for novels and nonfiction whose characters face tough battles: "tenacity and perseverance prove life can be good," for example, in the case of Mardi Jo Link's memoir Bootstrapper: From Broke to Badass on a Northern Michigan Farm. Or as our reviewer writes about the abolitionist John Brown in National Book Award winner James McBride's The Good Lord Bird, "his soul does indeed go marching on."
I thoroughly agree with Kirkus Reviews' selection of Bootstrapper and The Good Lord Bird as books to genuinely inspire your new year. My choices for The Best Books to Inspire You in the New Year are (in alphabetical order by title):
Bootstrapper
by Mardi Jo Link illustrates a single-mother's
fierce love for her three sons in this ode to tenacity, honesty, authenticity, and creative survival skills . . . Share the ride that is motherhood with this authentic woman who uses much more than just her boots to pull herself out of misery and insolvency into a life well live
d.
Burial Rites
by Hannah Kent tells the story of Agnes, the last person executed in Iceland in 1828. The effect Agnes has on the family charged with housing her in the months before her execution and on the young priest given the task of preparing her spiritually will imbue you with a feeling of wonder at the difference that one person can make. It will also intensify your understanding of the evils of poverty.
The Cleaner of Chartres
by Salley Vickers tells of
Agnès Morel whose past threatens to derail her full and connected life in the cathedral town. She confronts her trauma and the reader sees why she's indispensable. It's similar to Chocolat - filled with kindness, healing, and love
Dog Stars
by Peter Heller is a post-apocalyptic tale of a man who
loses his pregnant wife when disease kills off most of the world. Nine years later he and other survivors and his wonderful dog work to remake the world in love.
The Good Lord Bird
by James McBride testifies to the difference John Brown made in American history while telling the tale with a Mark Twain touch through a wryly concocted character.
Jewelweed
by David Rhodes shows how people can overcome mistakes
they've
made if they'll just allow others to "touch" them. It's set in Words, Wisconsin, the town of Rhodes magnificent novel
Driftless.
Everyone in this novel makes a difference.
Ordinary Grace
by William Kent Krueger tells of a small-town, 13-year-old boy's 1961 summer of death, fear, murder and suicide that instead of being sad is filled with "ordinary grace."
600 Hours of Edward
by Craig Lancaster introduces Edward, a 39-year-old man dealing with Asperger's and OCD, who opens himself to new experiences and hope.
The World's Strongest Librarian
by Josh Hanagame tells of his challenges as a 6' 7" giant of a man who faces severe Tourette 's syndrome symptoms and whose persistence leads him into a joy-filled life as a weight-lifting, Mormon librarian.