When I'm selecting mysteries, suspense novels, and thrillers, I look for twists. I crave an ingenious plot that fits the narrative yet still surprises me. I want something juicy that keeps me guessing. I don't want a predictable "Wonder" bread ending and the pace has to keep me flipping pages. I love books that move at lightning speed then slow down just when I need to take a breath. Above all, I yearn for strong, believable, imperfect characters who convince me that they're real. I need the villains and the heroes to have genuine virtues and vices.

All five of the following books fit my criteria.
The Best Mystery, Suspense, and Thriller of 2017:
The Marsh King's Daughter
by Karen Dionne (Read the full review here.) The Marsh King's Daughter is a masterful, scintillating, psychological thriller. As Helena tells the story of growing up in the northern Michigan woods where her kidnapped mother and she were held in captivity, she also weaves the tale of her current life as a wife, mother, and happy maker and seller of jams and jellies. As a child, Helena only knew two other humans, her mother and father. She thought her life was normal and she loved hunting, fishing, and tracking. What she knew of the world came from old National Geographic magazines.
When her father escapes from prison, everything changes as only she may be able to stop him and he's sure to be coming for her. McLean & Eakin Booksellers in Petoskey, MI offers a money-back guarantee on this wonder. They've never had to pay it. GPR, BC
The Runners Up for Best Mystery, Suspense and Thrillers in 2017:
Glass Houses
by Louise Penny
Glass Houses is the thirteenth tale in the magnificent saga of Superintendent Gamache and crime in Quebec. This time Gamache is testifying in a murder trial and things smell fishy. Once again, Penny elevates homicide to a moral and psychological dilemma and allows the light to shine. GPR, BC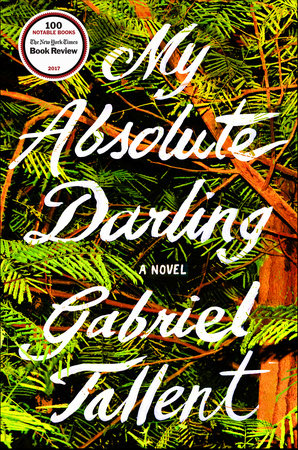 My Absolute Darling
by Gabriel Tallent
My Absolute Darling features one of the most evil men in literature and one of the most resourceful girls as well. Turtle Alveston is fourteen and she cleans her Sig Sauer, her AR-15, and other guns daily. Her father also has an arsenal of weapons and instilling fear in everyone is his most valuable. Since Turtle's mother's death, she's relied on her father for everything and is his "absolute darling." There's something amiss and when Turtle meets Jacob, she begins yearning for the life of a caring family and friends that she's never had. The language is brilliant, the suspense captivating, the setting evocative, and the plot ingenious in this wonder of a debut novel. I could not put it down. Most critics are tagging this one as literary fiction, but the suspense is so good, it has to be called a thriller as well. G/GPR, BC
Shadow Man
by Alan Drew
Shadow Man features Ben, a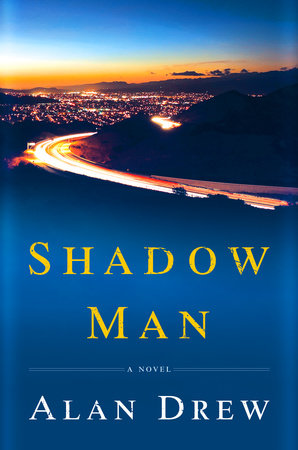 former LA cop now working homicide in his changing hometown when a serial killer strikes women who don't lock their doors in this seemingly bucolic area. Ben's troubled past make this much more than a simple police procedural. Ben's relationships with his ex-wife, his daughter, and Vanessa, the medical examiner who sees what's behind his defenses, are superbly drawn. Writing and voice set this apart from most mysteries. I'm hoping for a sequel featuring Ben and Vanessa. I loved Drew's first novel Gardens of Water and am amazed by his ability to write such different books. GPR, BC
This one came out in 2016 but I read it this year.
All the Missing Girls by Megan Miranda All the Missing Girls deconstructs a story Nicolette Farrell thought she'd abandoned when she left her small town ten years previously when her best friend disappeared. Now engaged to the perfect man, Nic returns to help with her father and 23-year-old Annaleise disappears. Miranda backtracks in telling the tale with each chapter focusing on the previous day allowing readers to fall into Nic's story. The eerie landscape is similar to that used by Tana French to mirror the plot. Megan Miranda's "girls" are better than Gone Girl and The Girl on the Train.

CC, BC
Storm image credit to Wikipedia.